We drove parallel to Marshall. Our engine matching the speed of his legs. We all gave a collective cheer, excited by the progress he has made since we last saw him and impressed by his endurance. 
Brian's camera snapped along with the hum of the bumpy road. "Good Morning," he said, clearly in good spirits. "How are y'all doing?" Still keeping pace at about 15 miles per hour, his smile appeared underneath the helmet and the white sunscreen on his cheeks.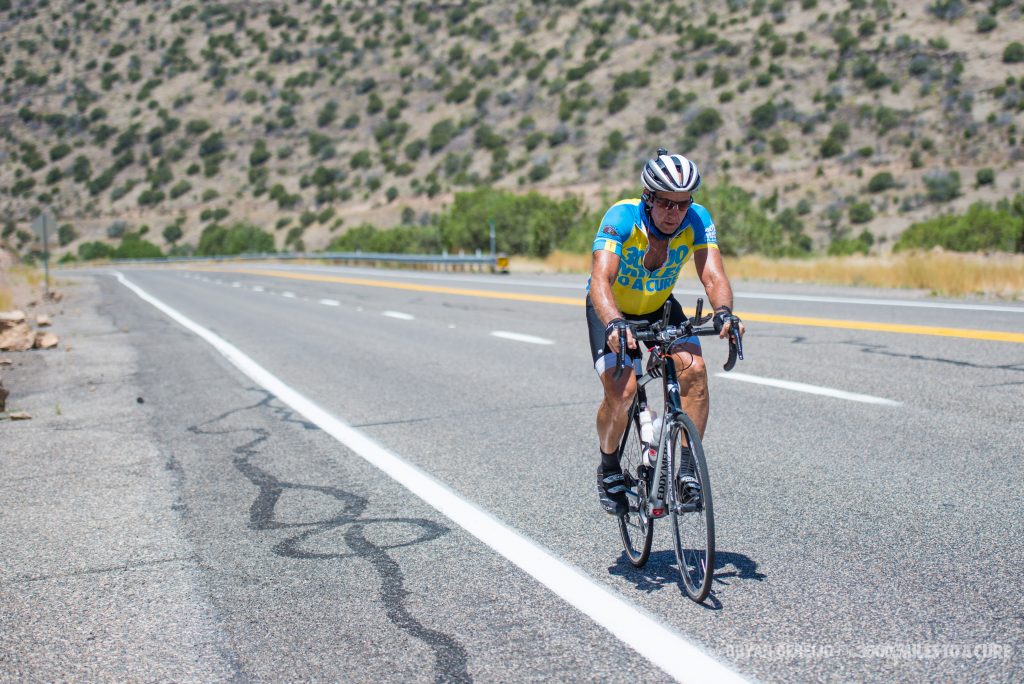 He had a calm look about him as if he was in his element. Pedaling, strong and steady, while he leaned down on his matte black handlebars. You could clearly see "3000 Miles to a Cure" written in light blue on his back, contrasting well with the mustard yellow jersey.
He is climbing up through the Coconino Forest which is breathtaking, but not an easy climb. Racing toward Flagstaff Arizona.
"Great, how are you feeling?" Maria asked. "Oh, you know, another day, another climb," Marshall said with another big smile, his bike in an almost perfectly straight line along the side of the road.
Up ahead we saw his crew parked on the side of the road ready to assist. We sped off and parked directly behind his son Jesse, and another crew member Jacob.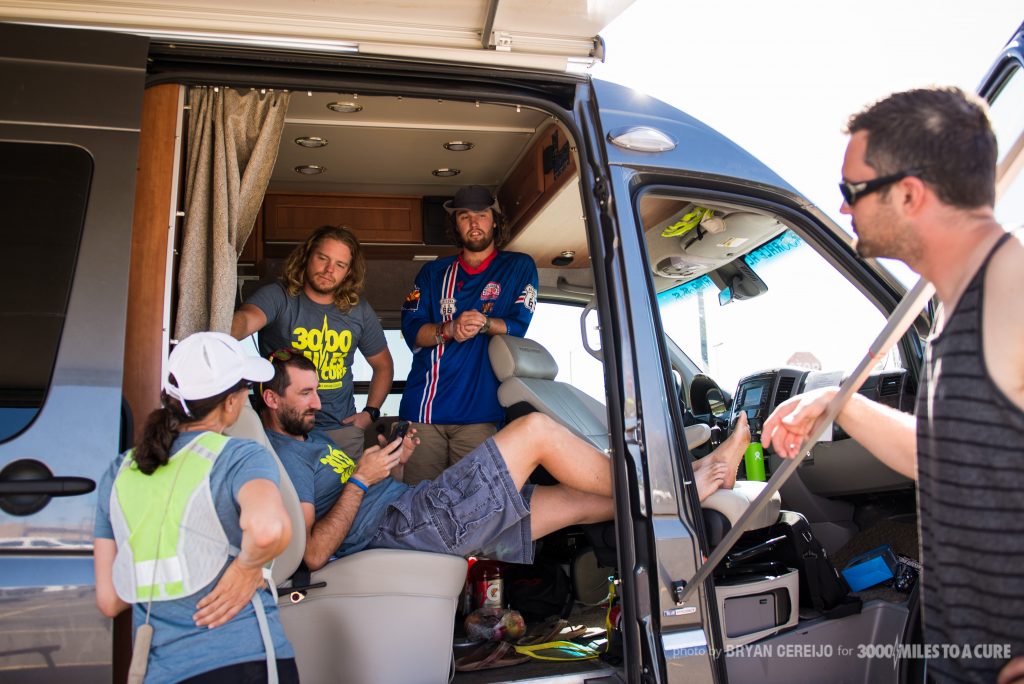 Jacob began speaking into his microphone to Marshall as he came up the road. They readied his drink and held it out at arm's length.
He zoomed past, saying "Thank you sir" to Jesse and skillfully grabbing the bottle.
We passed him a few more times over the course of the next 20 miles, taking pictures where we could and helping the crew. Each time we drove past him, he had that same look on his face. He looked free. He was not confined to a cockpit looking at things from miles above. He was simply smelling the pines and feeling the fresh Arizona air on his face.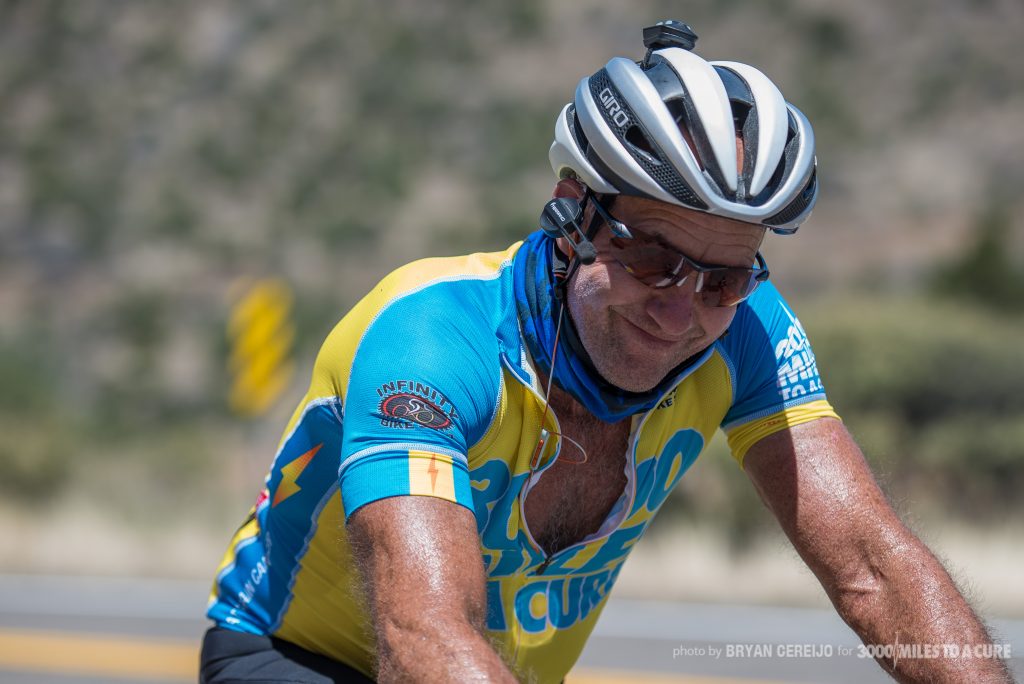 3000 Miles to a Cure is about freedom. It is about freedom from the hopelessness of brain cancer. It is about helping the diagnosed and their families, by providing them something to do against an aggressive and relentless enemy.
Fight with us. Help the thousands of people that are hopeless in the face of brain cancer. Donate here today.
Push on Marshall
Joe Mulligan
read more