Before writing this, I prepared for bed. I brushed my teeth, flossed, and showered. Soon, I will crawl into bed. I've completed a similar routine everyday for the past week. During that same time every evening–and through almost all day and night, Rob White has been cycling, only taking a handful of hour and a half naps throughout the race. Today, the effects of mounting sleep deprivation came to a head, as Rob fell asleep while on the bike.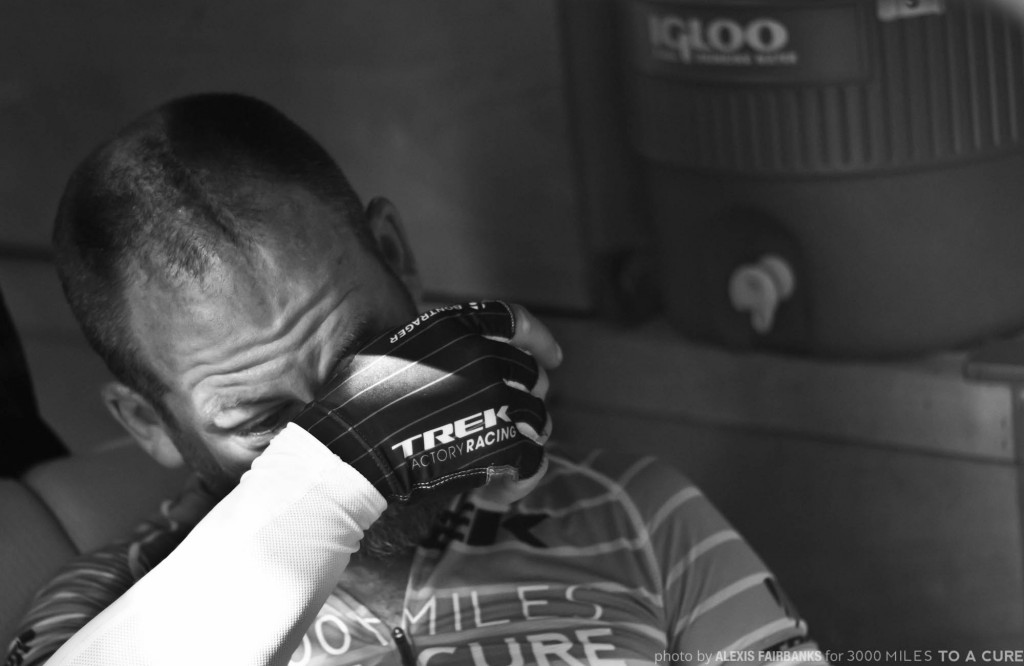 He started the day off better in eastern Kansas, making good time through the pond-dotted transitional land between the plains of Kansas and the rolling green hills of Missouri–battling back and forth throughout the morning with spirited Swiss RAAM racer Isabelle Pulver.
In the afternoon, his exhaustion worsened and–as I mentioned before–he fell asleep for a moment. Luckily, he awoke and righted himself. The support crew immediately put him down for nap.
Here's an excellent video update from 3000 Miles to a Cure media intern Aly Moser:
Keep watching as Rob battles exhaustion over the crucial next few days–and donate to support brain cancer research at 3000milestoacure.com.